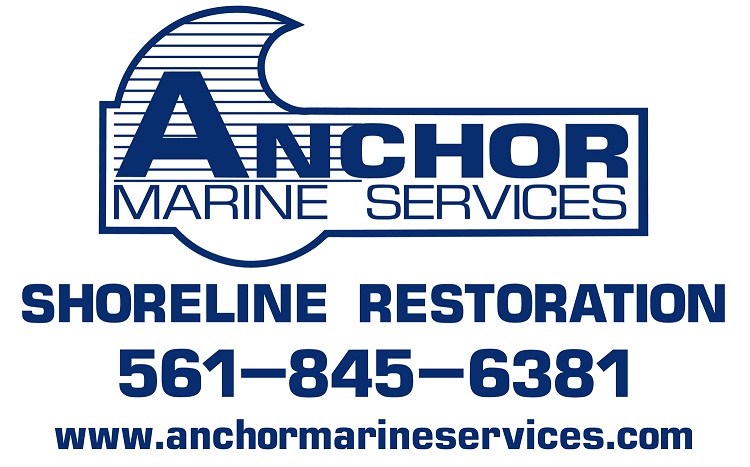 TOLL FREE 877-844-6381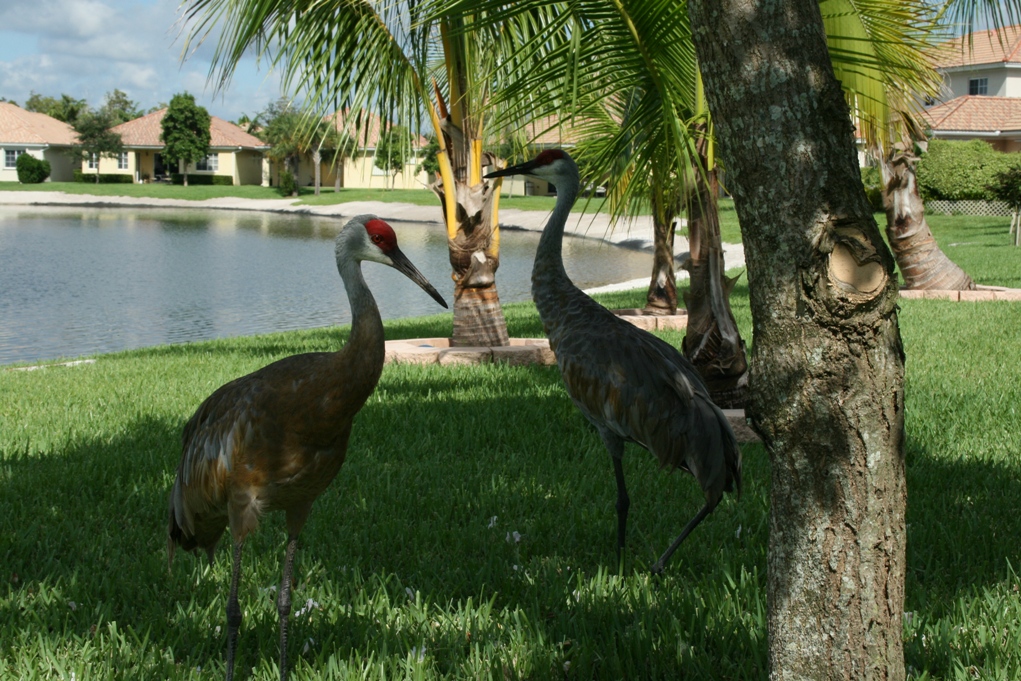 Geo-Filter™ Tube Independent Studies(how does GFT compare to other methods)
Clients Request for Information Contact Us
EROSION CONTROL
SHORELINE RESTORATION
SERVING ALL OF FLORIDA
EAST COAST GULF COAST
Corporate Headquarters Division Headquarters
561-845-6381 877-844-6381
CENTRAL/NORTH FLORIDA
Division Headquarters
Toll Free - 877-844-6381
For international inquiries please contact our corporate headquarters.

WELCOME TO ANCHOR MARINE SERVICES, INC.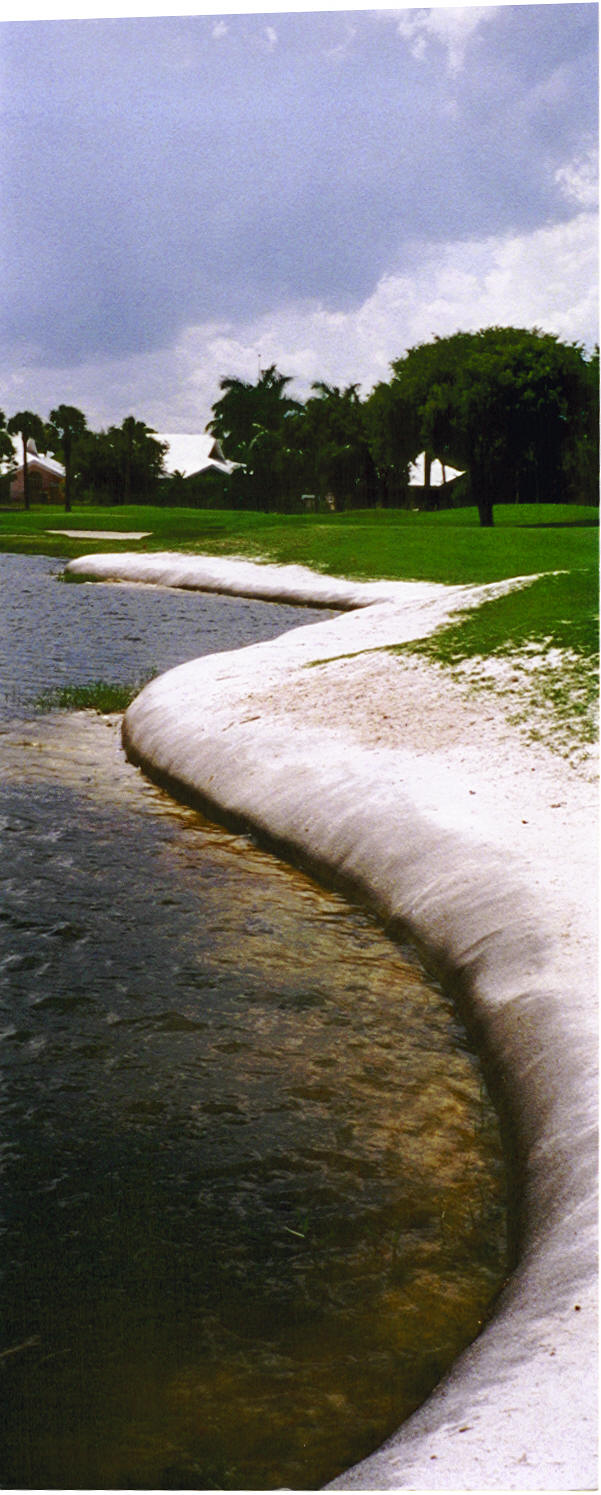 We are proud to introduce the Geo-Filter™ Tube Erosion Barrier. At 25% of the cost of conventional bulkheads or seawalls, the Geo-Filter™ Tube (GFT™) is the most cost effective and environmentally responsible shore line erosion barrier available.
Shoreline erosion is a serious issue in Florida, and continues to grow worse every day. Erosion control is easily solved by installation of the Geo-Filter™ Tube erosion barrier. Shoreline restoration is also easily achieved by the installation of the GFT™
The Geo-Filter™ Tube is constructed of a spun-bond polyester fabric sewn together to form a custom diameter tube. The tube is interconnected along the waters edge, then a small sand pump is used to fill the tube with the same sand and organic material that has been eroding into the lake or canal. The final result is a long lasting fully contained sand filter barrier that will stabilize the bank from erosion and filter rainwater and irrigation run off.
The Geo-Filter™ Tube erosion barrier can be installed on any shoreline contour or stacked pyramid fashion to create a more substantial barrier to protect against soil erosion during heavy rains. Once the Geo-Filter™ Tube is sodded the durability and life span is unlimited. Shoreline restoration is easy to obtain and erosion control has never been more simple.
Low cost shoreline restoration

25% of the cost of conventional bulkheads or seawalls.

Long lasting indefinite life when covered.

Easy and fast to install with little or no impact on existing landscape.

Acts as a natural sand filter to reduce insecticide and fertilizer run off.

Can be stacked pyramid fashion if higher or stronger installations are required.

Economically installed in remote areas.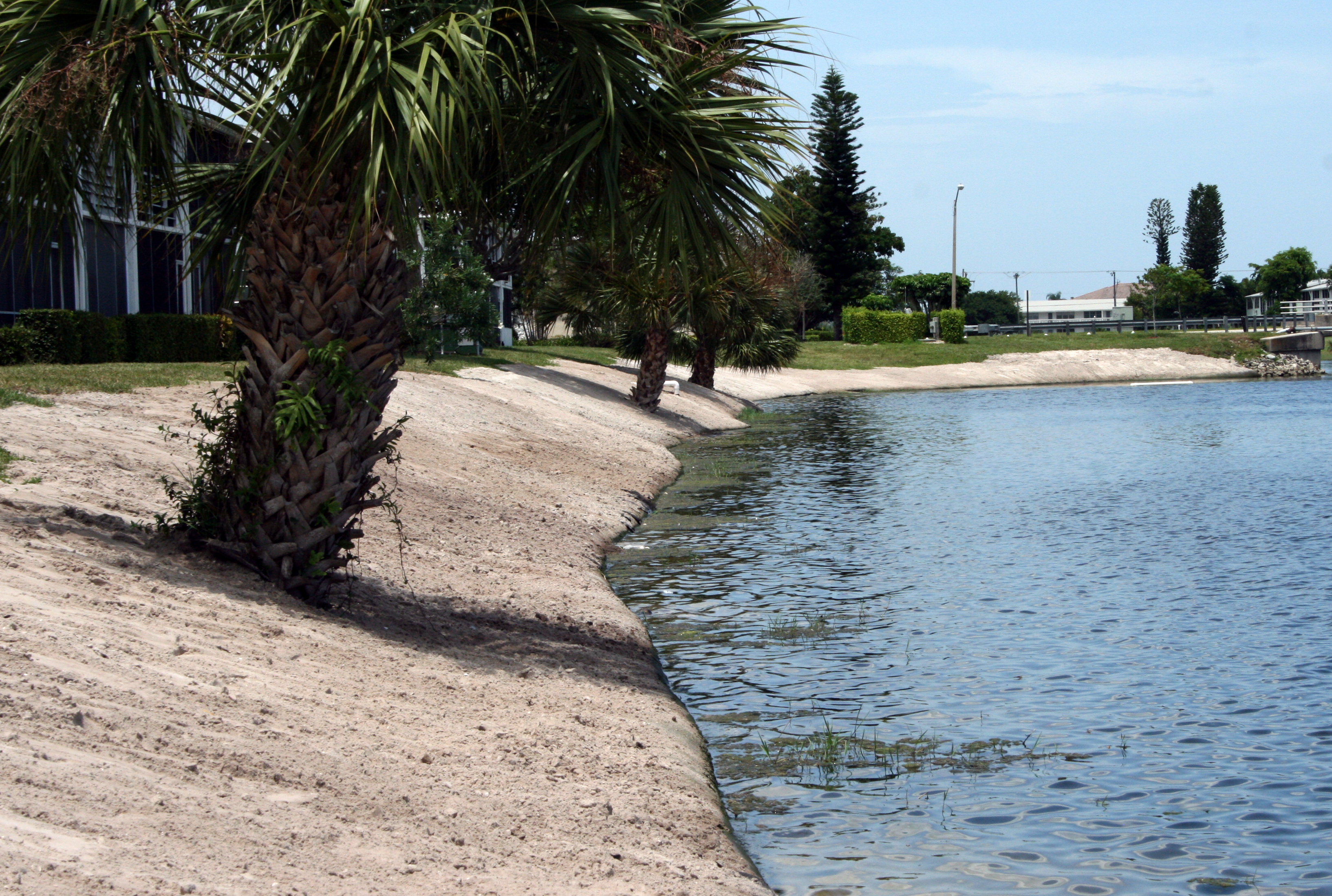 Licensed, Bonded and Insured General Contracting Firm


Copyright © 2003
Anchor Marine Environmental Services, Inc. All rights reserved.
Revised: 8/8/2012